Our Team
Our Team
We take customer service very seriously. Together, we are committed to providing exceptional customer service to all of our clients.
Together, we stand committed to providing the best customer service possible. If you have a problem or need assistance at any time, please let us know. 
The Private Client Services Investment Team, which is based in Milwaukee, can provide customized investment management services for our high net worth clients using a suite of solutions designed to address our clients' unique investment management needs. Rhyme Financial has direct access to the portfolio managers responsible for managing these Private Client Services accounts.
The Advisory Investment Team, which is based in Milwaukee, provides investment research and consulting support for our advisory products and services. Rhyme Financial has direct access to the investment consultants who assist in addressing specific client needs by providing enhanced portfolio analytics, investment research and guidance.
---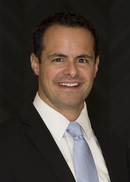 Mark Asaro, MBA, CFA®
Director of Investments & Planning
Office 303-758-5175
Mobile 518-330-6916

Mark joined Rhyme Financial in 2016 with over 15 years of asset management and client relations experience managing portfolios for individual, corporate, endowment and foundation investment clients. Mark earned his MBA with an emphasis in Finance from the University of Colorado and earned the right to use the Chartered Financial Analyst designation. Mark is originally from New York and attended Fairfield University.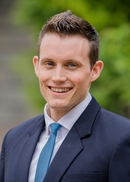 Chris Rhyme, JD
Director of Business Development
Office 303-512-2195

Chris joined the team in 2015 after practicing law and working at a Denver-based, lower middle market investment bank. He brings this experience to bear to assist closely held business owners in comprehensive personal, business and estate planning. Chris received his Juris Doctor from Pepperdine University School of Law and was the Editor-in-Chief of the Business and Entrepreneurship Journal.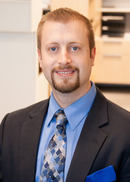 Daniel A Newman, MBA, CLU®
Director of Financial Planning
Office 303-512-2186

Daniel joined the team with Rhyme Financial in 2013. He has over 9 years of experience in financial advising, investment management and qualified retirement plans. Daniel oversees investment operations, annuities and personal planning analysis. He graduated from the University of Colorado at Colorado Springs with a B.S. in Applied Mathematics, and earned a Masters in Business Administration from the University of Phoenix.Daniel believes in the value of continuous learning and earned the CLU© (Chartered Life Underwriter) designation in 2017.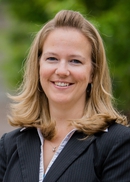 Katy J Jones
Director of Insurance Services
Office 303-512-2153

Katy joined Bob's team in 2013, and has 10 years of experience in client relationship management and human resources. She is responsible for insurance underwriting/servicing and planning analyses, and manages the office. Katy earned a B.S. in Biology from the University of Colorado at Denver.
Seth Pearson
Marketing & Client Service Associate
Office 303-512-2158

Seth joined Rhyme Financial in 2016 with a diverse background from brand management in the snowsports industry to four years in public law enforcement. His broad experience positions him as an outside thinker in business and estate planning. Seth is originally from Fort Collins, and returned home to Colorado after earning degrees in marketing and entrepreneurial management from University of Minnesota Twin Cities.